About Abbey Wood Community Church
Abbey Wood Community Church began in September of 2016, starting with 30 members from Slade Church Plumstead. We were sent out to begin a work in the area of Abbey Wood, to be a church in the community and for the community. Our Aim since we began has been to know Christ better and to make Christ better known. Our Vision is to be a church family of all ages, nationalities and backgrounds who worship God and follow Jesus in the power of the Spirit according to His word. Our Mission is 
Growing to be more like Christ through Studying Gods Word
Gathering to know Christ better through Sunday Worship
Giving to Christ through Works of Service
Going to make Christ known through Sharing the Gospel as Witnesses
Chris & Helena Statter were born and brought up in Plumstead & Abbey Wood. After Chris worked in retail management and Helena in microbiology, both went to Bible college before moving to Spain to serve in full time church ministry. Since returning from Spain in 2005 they have been involved in youth work and church leadership at the Slade Church, Plumstead and planting Abbey Wood Community Church. They have three grown up children and are foster carers for a local authority.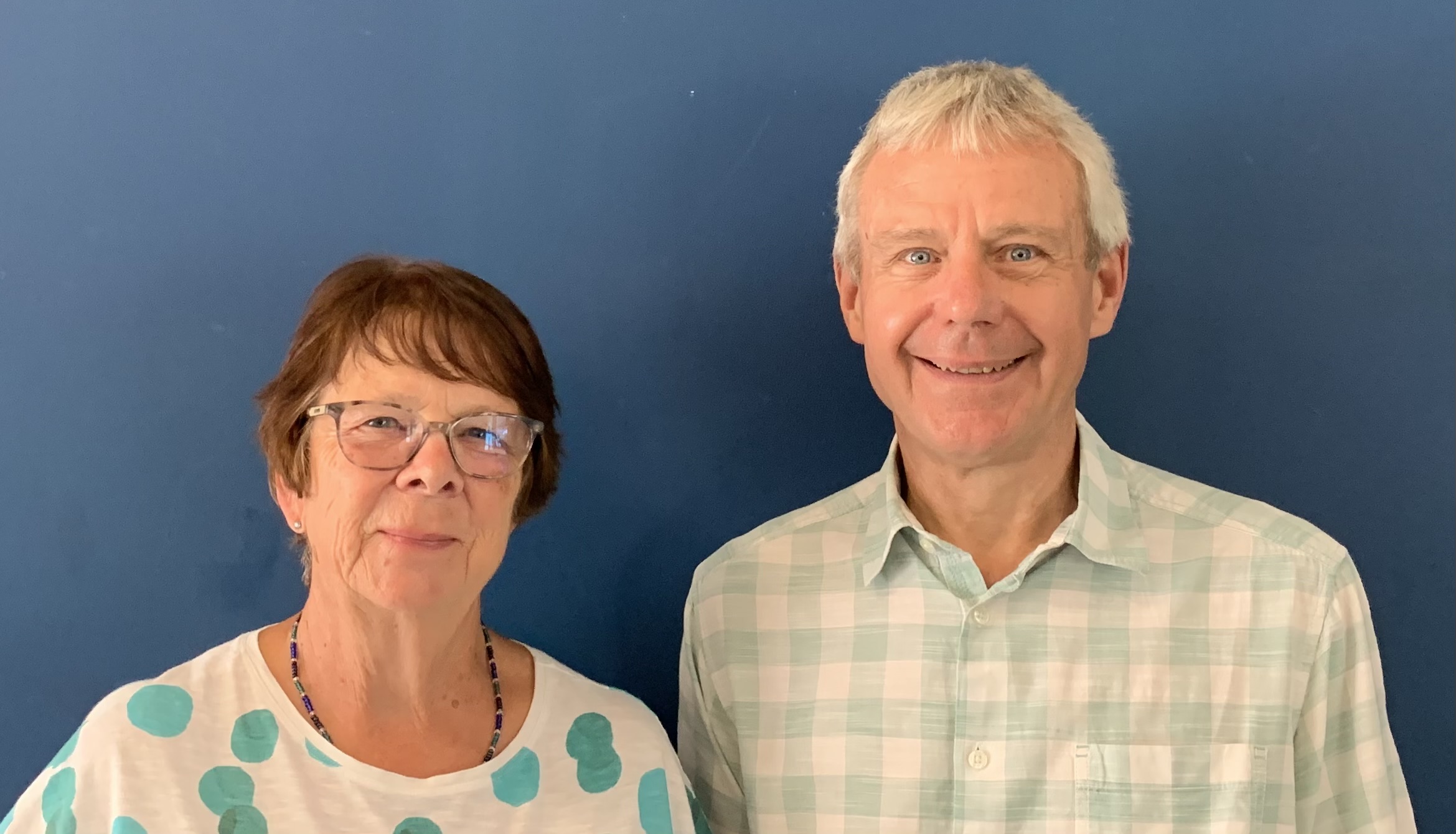 Jeff and Sylvia Laws – we spent our childhoods in different parts of Plumstead and heard about Jesus and his amazing grace in different churches. We left home to train as teachers in different parts of the country (Jeff primary and Sylvia secondary) before returning to Plumstead for employment in the area. Married at the Slade, we've served the youth and other aspects of the church. Having retired, we developed our understanding of the Bible through a national course. We're delighted to be continuing to make Jesus known in the Abbey Wood. We love spending time with our three children and their families that include seven grandchildren.
Ryan & Sarah Johnson were born and brought up in South Florida, where they both were teachers and served in their local church serving in the youth work as well as small groups and trained for church leadership. In 2013 they moved to the United Kingdom to be part of a church planting team. In 2015 they were invited to work with the Spanish ministry at Slade Church. Following this they were invited to become part of the Leadership team for Abbey Wood Community Church. They have 3 teenage sons.
Church Constitution
Click button below for pdf download of our Church Constitution
Church Handbook
Click button below for pdf download of our Church  Handbook
We Are Church - Booklet
Click the button below for a download of our membership booklet.